- Track Of The Week
- Egg Records
- Subway Organisation
- The Flatmates Archive
- Bubblegum Splash
- Archive of Posted Tracks
- uk casinos

- C86 Tape
- C86 - Rock Week At The ICA
- Gallery
- Muse C86 Article Reprint
- C81 Tape
- Jive Wire Tape

- Play Indie-MP3 Radio
- Radio Station Info
- Live 365 Station Page

- Forum
- Yahoo Group
- Guestbook
- Indie Mp3 Blog
- Blogger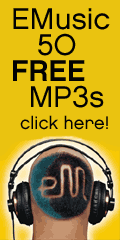 About The Station
I use Live 365to broadcast the Indie-MP3 Radio station. You need to sign up for a free account to listen to the station and then choose your player options through the configuration. Choose Winamp or Foobar or you are likely to be plagued with pop up's using their basic player or Real Player.
For a couple of pounds a month you can listen to the streams ad free and without pop ups. You also can get their new radio playerfree which means you don't need to access the website to listen to the stations. You can buy the player with a one off payment if you do not want to pay to listen ad/pop up free.
I have now introduced mp3 pro broadcasting at a lower bitrate to increase the number of tracks and to ensure users on dial-up connections can hopefully listen buffer free.
I hope to implement a Shoutcast version of the station sometime in the future.