Please send me details (see under Indie MP3 Other for e-mail link) of any news or new releases related to C86 and Indie including, where possible, links and release dates and track listing. An image would be nice too!
Indie MP3 & Affiliations
After a long hard think (sellout sprang to the front of my diminishing mind!) I have decided to enter affiliate program with insounds and amazon. This is mainly to support the running costs of the site. Just two to three CD's purchased a month should pay for the bandwidth for the domains I am using. So if you are planning to buy some CD's can I ask that to do so at insound or amazon via the links on this site. Thanks.
House Of Love Reform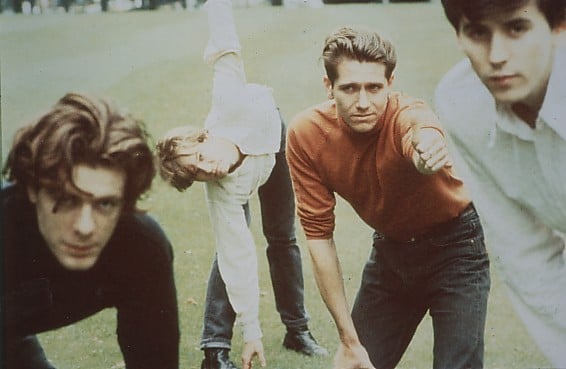 The House of Love have reformed. The band who split eleven years ago will release their first album since 1993's 'Audience With The Mind' on February 28 2005. 'Days Run Away' will be preceded by a single, 'Love You Too Much', on Valentine's Day through Art And Industry Records. The single will be released on 7" vinyl only and will be backed by a song performed by Guy called "Skies Alive".
The band, which sees mainman Guy Chadwick reunited with original guitarist Terry Bickers and original drummer Pete Evans, play London ICA on February 10. More dates are expected.
The album tracklisting is:
* 'Love You Too Much'
* 'Gotta Be That Way'
* 'Maybe You Know'
* 'Kinda Love'
* 'Money And Time'
* 'Days Run Away'
* 'Already Gone'
* 'Wheels'
* 'Kit Carter'
* 'Anyday I Want'
Indie MP3 recommend the following House Of Love albums: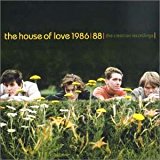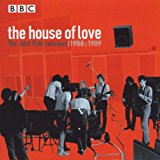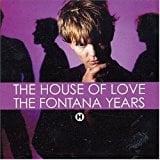 Download the following Wedding Present Albums For Free From e-music!
Wedding Present - new Single Jan 2005
"I'm From Further North Than You" will be the next single from Take Fountain. You can still buy the current single "Interstate 5" from Amazon
Take Fountain will be released on 14 Feb 2005 and will feature the following songs: On Ramp/Interstate 5/Always The Quiet One/I'm From Further North Than You/Mars Sparkles Down On Me/Ringway To Seatac/Don't Touch That Dial/ It's For You/Larry's/Queen Anne/Perfect Blue.
The tour starts 16 Feb 2005 and the band will be touring the UK, Europe and North America
This Poison! Magazine Released
At long last the This Poison CD is OUT NOW
The Egg Records Restoration Programme brings you a new posthumus CD album from This Poison. This CD compiles the tracks recorded between 1986 - 1988 including the 2 singles on The Wedding Presents Reception Records, what was to be 3rd single and other unreleased material
Track Listing
1. Engine Failure
2. You Think
3. Poised Over the Pause button
4. I'm Not Asking
5. Workout
6. The Great Divide
7. Question Mark
8. Idoleyes
9. Driving Skills
10 . Articulate
11. St Johnstoun
bonus
12. Loose Kin (demo)
13. Hampstead Heath (demo)
14. Workout (alt version)
This Poison!
Formed in Perth (Scotland) in 1985 This Poison! went onto release 2 singles (Highest Indie chart position 16, 14 Weeks on Chart) on Reception Records in 1987 and toured with McCarthy, The Wedding Present and headlining on their own right around the UK. A Peel Session followed in Nov 1987. 2004 see's "Poised Over the Pause button"on ROUGH TRADE SHOPS Indie Pop Volume 1 Compilation.
CD Distributed in Japan by Art Union. Available from a few choice outlets like Rough Trade, Pop Polar, Cat Scratch Pow Wow
Buy on linefrom Egg Records
Wolfhounds CDR's Available
Four Wolfhounds CDRs have been released. Andy from the band explains:
This month also sees the long awaited release of four brand new live Wolfhounds CDR's called 'My Life As A Young Idiot' and Episodes 1 to 4 are now ready to go.
Episode 1 is The Rezz 1986, Episode 2 is Live 1990, Episode 3 is Eindhoven 1987 and Episode 4 is Brixton 1986.

These have been mastered to CD from tapes that have been rescued from various sources, but a special thanks to Andy Gardiner for loaning his personal collection to us. I am working my way through the hours of tapes and will make them available as I remaster them. Coming next will be the legendary NME C86 show at the ICA in London as well as loads more. I've also set up a message board where you can leave rude comments about the size of Franks legs or Richards gut. Please leave a message as it's lonely out here in Romford.
More details of pricing and how to buy can be found here.
Young, Gifted and Black........Country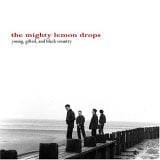 November 29th 2004 (UK) sees the release of a Mighty Lemon Drops live album titled Young, Gifted and Black Country. The set was recorded at the heights of the "World Without End" tour at the KCRW radio station, Santa Monica.
Buy it from Amazon
I have some more details of this release sent to me by the Droppies Dave Newton: The album is called "Young Gifted & Black Country" & it consists of a Los Angeles radio session from 1988 (10 tracks) & the original "Like An Angel" EP in it's entirity! The sleeve artwork is actually pretty amazing, sleeve notes by Clint Mansell from Pop Will Eat Itself & it is a US release on http://devilinthewoods.comthough it will have (I'm told) UK distribution at non-import price.
Overground Records have previously released a Droppies live album, the excellent All The Waywhich was a live US College Radio recording.
Claire Recordsare reissuing the Flatmates Love and Death compilation. Originally released in 1989 this is now a rare release fetching some silly money on e-bay! The reissue has a release date of mid November 2004 and I will post more details as and when I get them. Note that the Flatmates Audio Archivesare now on-line.
04/12/2004:According to some correspondance to the site this album seems to be out now.
Field Mice Reissues on LTM
LTM announce the first reissue of the entire works of The Field Mice (on 3 CD's), the cult South London band who recorded for the Sarah label between 1988 and 1991.
Snowball + Singlescombines the first Field Mice album Snowball (released as a 10" mini lp in August 1989) with all tracks from their first three singles. Emma's House and Sensitive were released as bestselling 7-inchers on Sarah, while I Can See Myself Alone Forever was a strictly limited 7" on The Caff Corporation, the boutique label curated by Bob Stanley of St Etienne. Indeed Snowball includes Let's Kiss And Make Up, the song covered by St Etienne for their second single. This embarrassment of riches is completed by That's All This Is, a rare compilation track. Sensitive, incidently, was made Single of the Month by choosy French rock magazine Les Inrockuptibles.

The CD runs for 70 minutes, features 17 remastered tracks, and contains detailed biographical notes in the booklet. The new artwork is by German designer Stefan Kassel.
DUE OUT: JANUARY 31 2005.
Skywriting + Singlescombines the second Field Mice album Skywriting (released in June 1990) with all tracks from the EPs The Autumn Store and So Said Kay. For the album the band had expanded from a duo to a three piece, and drawing influence from the dance and ambient scenes. Hence nine minutes of sequenced rhythms on Triangle, and the extended sample-barrage Humblebee - whose 'chocolate/love/sex' mantra would become a bestselling teeshirt design. The Autumn Store (January 1990) and So Said Kay (September 1990, a Melody maker Single of the Week) return the band to gentler pastures, with this wealth of middle-period material completed by two rare compilation tracks - Other Galaxies and This Is Not Here (1998) - as well as three previously unreleased tracks: I Thought Wrong, Right As Rain and Heart Disease Called Love.

The CD runs for over 90 minutes over two discs, features 21 remastered tracks, and contains detailed biographical notes in the booklet. The new artwork is by German designer Stefan Kassel.
DUE OUT: FEBRUARY 28 2005 .
For Keeps + Singlescombines the third and final Field Mice album For Keeps (released in October 1991) with all tracks from the singles September's Not So Far Away and Missing the Moon. By 1991 the band were a five piece, with founders Bobby Wratten and Michael Hiscock joined by guitarist Harvey Williams, drummer Mark Dobson and Annemari Davies on vocals and keyboards. These swansong records prove once again that The Field Mice were one of the most underrated and misunderstood bands of their era, representing the missing link between Postcard Records and Belle and Sebastian.
The band's farewell ep Missing The Moon was made 'Total Absolute Single of the Week' by the NME in September 1991, praised as heralding the long-awaited meeting of Pop and Acid House
.
The CD runs for 74 minutes, features 15 remastered tracks, and contains detailed biographical notes in the booklet. The new artwork is by German designer Stefan Kassel.
DUE OUT: MARCH 21 2005.